Maps of Technology Zones in Chesterfield
Chesterfield County has five technology zones. Each technology zone is a distinct geographical area of the county that provides a package of incentives designed to encourage business expansion and recruitment. View maps of each zone by scrolling down on this page.
Learn more about the program and the incentives available by visiting the Technology Zone Program page.
---
Midlothian Turnpike Technology Zone Map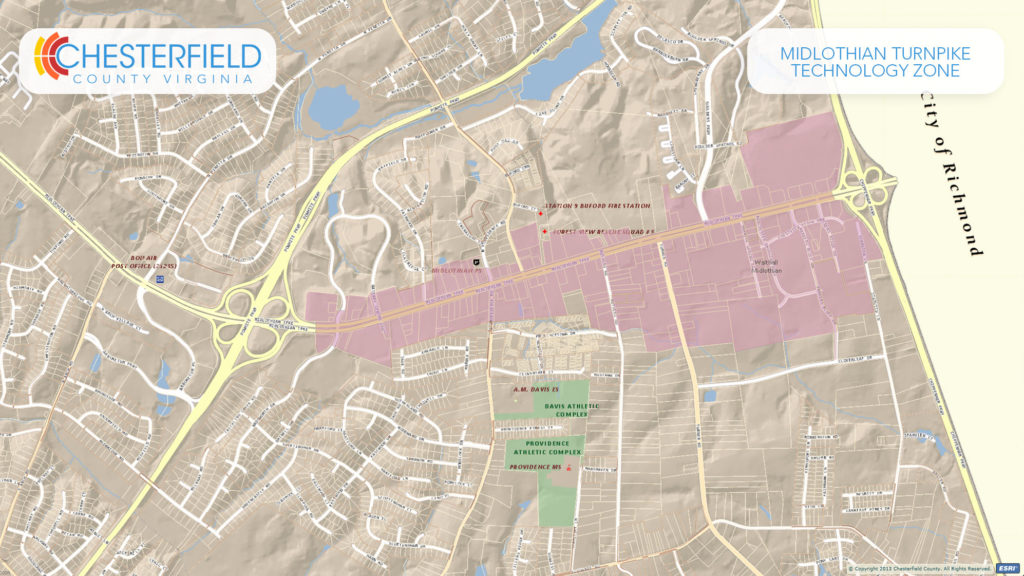 ---
Hull Street Road Technology Zone Map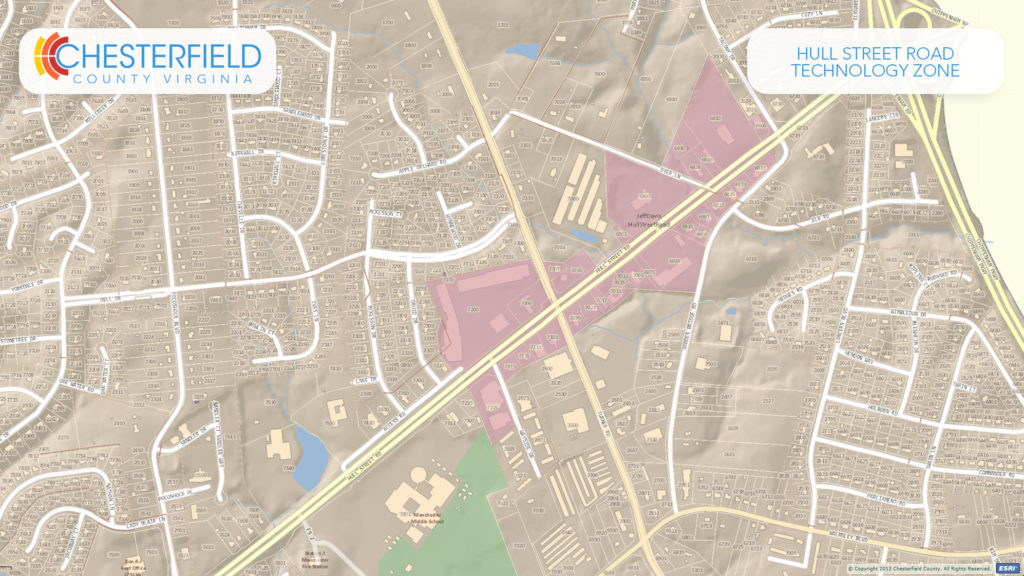 ---
Meadowdale Meadowbrook Technology Zone Map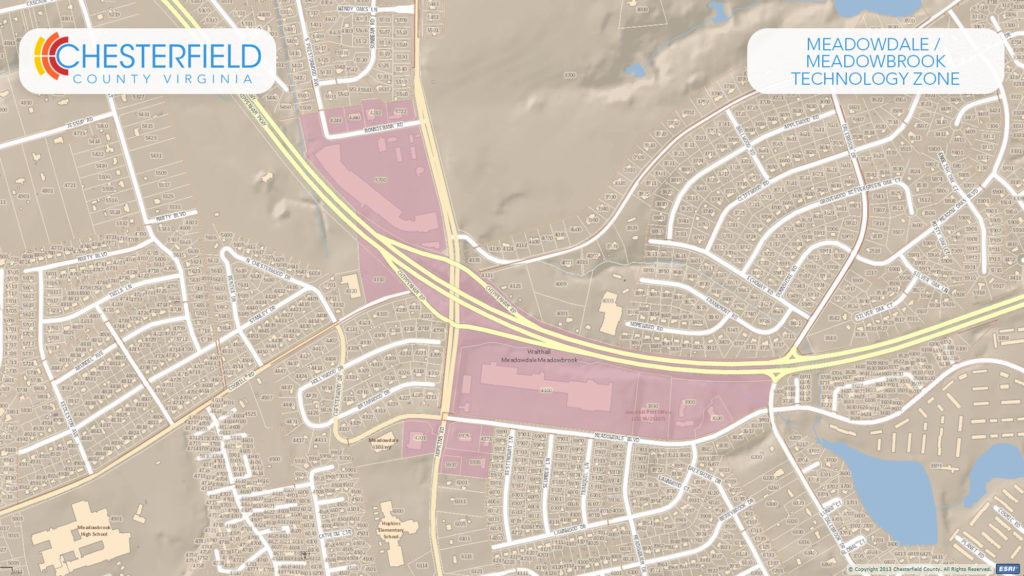 ---
Jefferson Davis Corridor Technology Zone Map
---
Walthall Technology Zone Map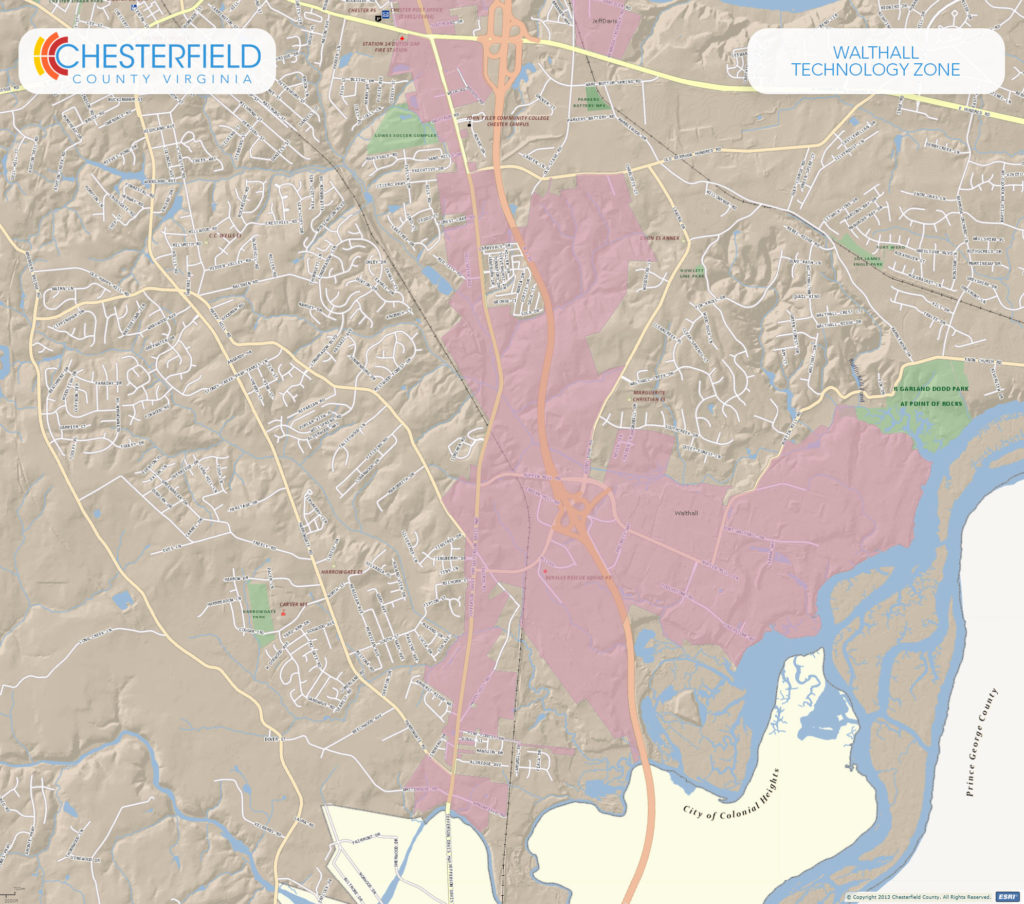 ---